Facebook decided to delete my personal Account for sharing a post from the Tennessee  Highway Patrol. Please share our info with your family and friends who have teen drivers.
A behind the wheel program for teens, parents and new drivers: This is an 8 hour course designed and taught by police officers. This course is designed for teens and new driver.
Next Class will be June 17/18
Times and Locations are the same for each class.
May 6/7 is Sold Out
April 15/16 is Sold Out
New Schedule for Newnan, Classroom on Saturday afternoon and In-Car Training on Sunday. See class details below.
PLEASE PRINT THIS PAGE FOR YOUR FILES, THIS WILL HELP WITH QUESTIONS FOR TIMES AND LOCATIONS, ONCE A DATE IS SOLD OUT, WE WILL UPDATE INFO FOR NEW DATE.
https://www.facebook.com/TVOC-Teen-Vehicle-Operations-Course-10150113405785585/
Minimum requirements
Any 15+ year old, with a valid learner or driver's permit.
A parent or legal guardian is required to attend this course with teens 15 to 18.
We ask that your teen have 30 hours behind the wheel before attending our class.
This is a TWO part class, Classroom & In-Car Training.
If you miss the classroom, you will be required to re-register for the class you would like to attend.
Once you register, you will receive a email confirmation from us.
If you were referred by Court and would like to attend our Newnan location please contact me directly @wgaines588@aol.com
Once you select the In-Car Training Session You are Automatically Registered For The Classroom
Class: June 17, 4 PM to 6:30 PM, Newnan FUMC
A 2 1/2 hour classroom covering laws important to teens and parents.
Discussion covering importance of vehicle maintenance.
In-Car Training- June 18, Coweta County Fairground
Sunday Morning, 7:45 to 12:15 PM (SOLD OUT)
Sunday Afternoon, 1 PM to 5:30 PM 
Five Practical exercises behind the wheel teaching critical skills, not to panic and go home alive.
COST: $80.00 (Sponsored by Abby's Angel Foundation)
PRE-REGISTRATION REQUIRED.
Directions
Coweta County fairgrounds
275 Pine Rd,
Newnan, GA 30263
Class in Newnan at the Newnan First United Methodist Google Map
Hands-on on Training at the Coweta County Fairgrounds Google Map
---
We do not refund any registration payments, but we will gladly reschedule you to a new class up until 3 months from the originally scheduled date. Please call and email before missing a scheduled class as we are unable to reschedule you if you do not show up for a registered class slot. Court referrals should refer to the court that referred you.
Once you select the Training Session you would like to attend you are automatically registered for the classroom. Please print this page for your files for times and address. A completion certificate is given to each student at end of class for possible insurance discounts and court requirements.
You will receive a email confirmation once I see your registration.
PLEASE PRINT THIS PAGE FOR YOUR FILES, THIS WILL HELP WITH QUESTIONS FOR TIMES AND LOCATIONS, ONCE A DATE IS SOLD OUT WE WILL UPDATE INFO FOR NEW DATE.
Please Use The Dropdown Below To Select Which Session You Would Like To Attend. PLEASE READ INFO FOR TIMES AND LOCATIONS ABOVE.
A parent is required to attend with the teen, parents can switch for classroom and in-car training, if the same parents attends both that parent will also received a completion certificate.
Click on the logo for more information.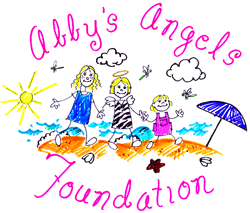 FOR MORE
CONTACT:
WOODROW GAINES
770-823-7823